Cwtch is a 5 month old male Cross-Breed. He is small size dog from Romania. He is good with kids 12 plus. He is child friendly but due to his size we think older kids are better for him.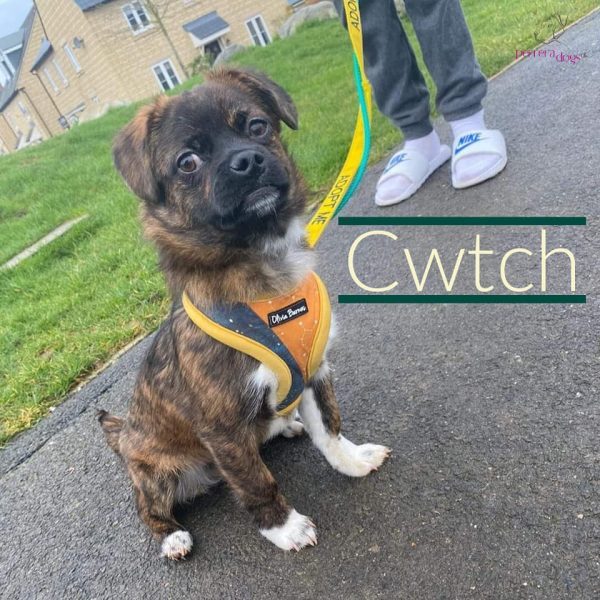 We will consider slightly younger if there is a resident dog in the home already. He is dog friendly, and he can be homed with or without another dog.
He is cat friendly, but as always, please ensure your cat can live with a dog! He walks well outside although being a puppy there will be some degree of training required. As with all our puppies we require there is a secure, private garden for ease of toilet training.