Hera is a 2 year old female German Shorthaired Pointer Cross. She was rescued from the streets of Cyprus where she was found malnourished, dehydrated and frightened. The tips of her ears had been cut, which is often done by hunters so they can recognise their dogs, but she had no registered microchip.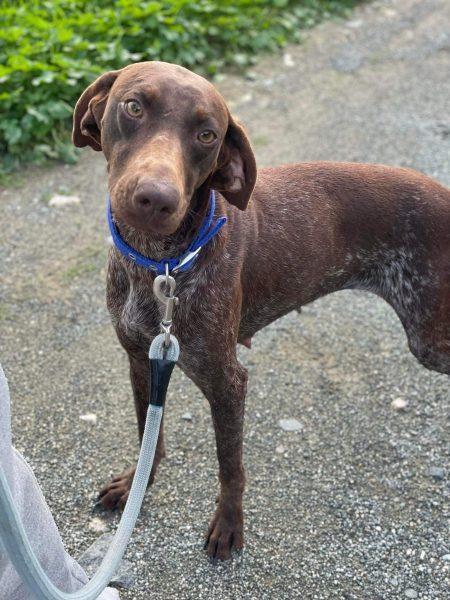 She almost definitely came from a hunting background and was likely abandoned or lost by someone who wasn't caring for her properly. Thankfully, she is now safe in the shelter. She is a beautiful tempered dog with a loving, sociable and friendly nature.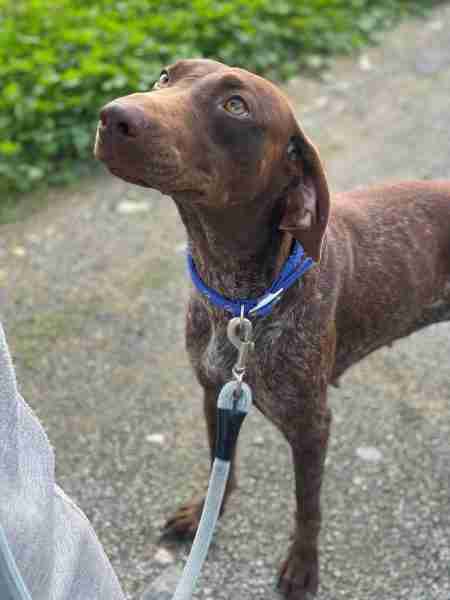 She loves to be with people and is very obedient and loyal. She's not very confident yet when walking on the lead, and it's likely that she's not had very much experience going on proper lead walks at all in her life, but thanks to the volunteers she's getting a little better each day.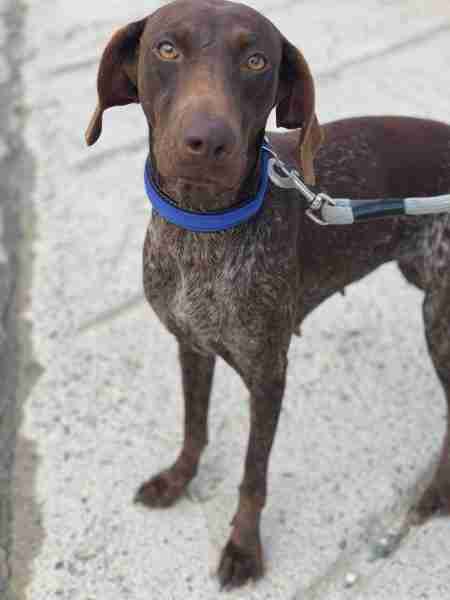 She is an active breed and she is looking for an active lifestyle. She loves to run and would be happy to play in the fields all day if she was allowed, so she would definitely like a home with a garden. Because she can be sensitive and a bit shy when on walks we think she would be better suited to a calm, semi-rural area.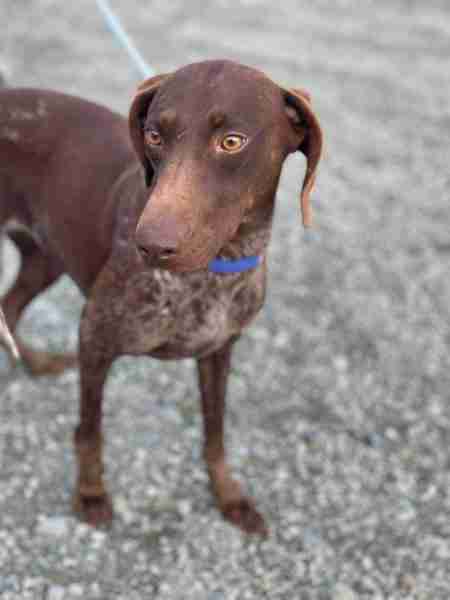 This will help her confidence to grow without her getting overwhelmed and overstimulated by too many outdoor sounds, smells and sights. She is lovely with other dogs and enjoys their company. Her confidence in a home may improve faster if she has another dog to learn from, but as long as her new family are patient and understanding this isn't compulsory.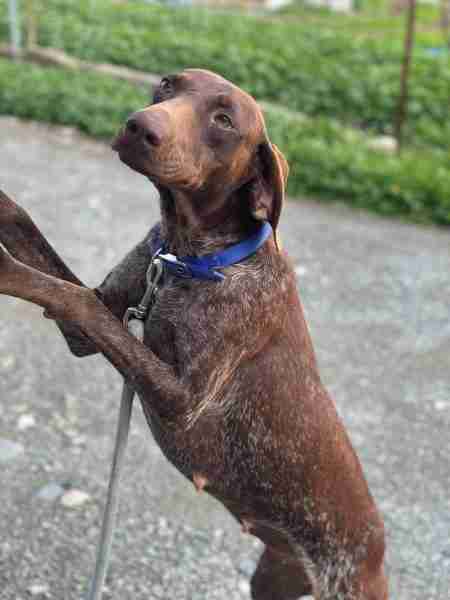 She can be rehomed with children over the age of eight who are gentle and comfortable around dogs, and although she has been okay with cats in passing we would only recommend she is homed with cats if the family in question are experienced (due to Hera's breed type and hunting background). She is currently based in Cyprus and has a clean bill of health. She is ready to fly once she finds her forever home.